Trademark # 1788547
Simple Technology are proud to launch our own range of optical transceivers under the T optics banner. T optics is the culmination of many years of experience within the networking and optics marketplace.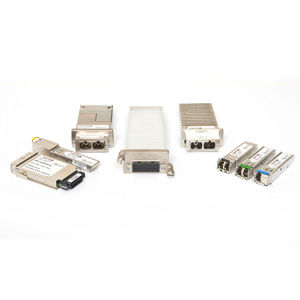 We have all our raw components (lasers, PCB, memory and SPD) inspected and tested prior to having them assembled. Once assembled the finished product is inspected, tested and assigned an application specific SPD program.
Simple Technology have cultivated relationships with suppliers around the world to ensure that the components we purchase are of the highest quality and obtained at the best possible price to enable the T optic brand to be the best value for money optics on the market.
Will Using T Optics transceivers or 3rd Party memory violate my OEM or SMARTnet warranty?
Simply, no.

In 1975 the Federal Trade Commission passed an Act that governs all consumer warranties called the Magnusson-Moss Act. Part of this act outlaws 'tie-in' sales provisions of the type 'All replacement parts must be genuine 'ABC' parts or the warranty is void' or 'In order to keep your new Plenum Brand Vacuum Cleaner warranty in effect, you must use genuine Plenum Brand Filter Bags. Failure to have scheduled maintenance performed, at your expense, by the Great American Maintenance Company, Inc., voids this warranty.' (Magnuson-Moss Act, Title 15, United States Code, Section 2302, subdivision (c).

Here is one case that specifically shows an OEM computer maker's 'tie-in' provision to be illegal:
"The essential characteristic of an invalid tying arrangement lies in the seller's exploitation of its control over the tying product [here, the computer system] to force the buyer into the purchase of a tied product [here, the memory module sold by the system manufacturer] that the buyer either did not want at all, or might have preferred to purchase elsewhere on different terms. When such "forcing" is present, competition on the merits in the market for the [memory module] is restrained and the Sherman Act is violated."
Jefferson Parish Hospital District No. 2 v. Hyde, 466 U.S. 2 (1984).

The warrantor (Cisco in the case of SMARTnet) may only withhold warranty service if it's proven that the defect or product fault can be attributed to third party memory or transceivers. The mere use of third party parts, in itself, will not void your warranty.

Simple Tech also offers a lifetime replacement in the rare case that any part fails in the field.

Here is Cisco's own statement:http://www.cisco.com/en/US/prod/prod_warranty09186a00800b5594.html

And more on the Magnuson-Moss Act: http://business.ftc.gov/documents/bus01-businesspersons-guide-federal-warranty-law#Magnuson-Mos